ISO 22000 Certification
Food Safety Management System
ISO 22000:2018, Food safety management systems – Requirements
for any 0rganization in the food chain, sets out the requirements for
a food safety management system.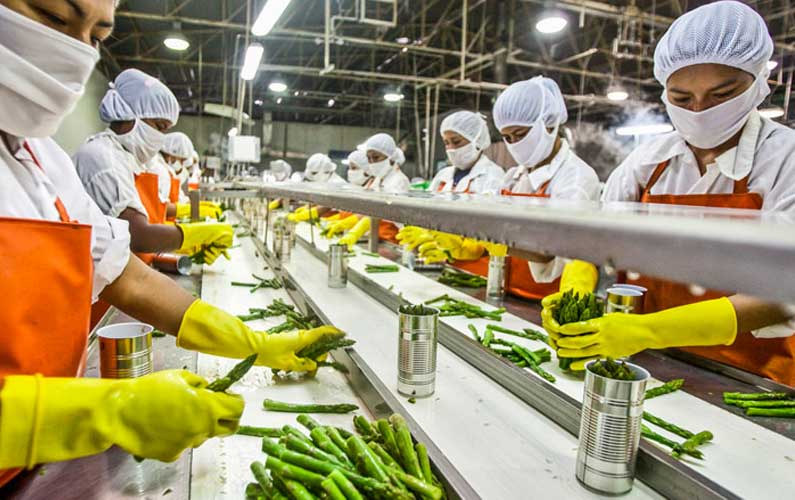 What ISO 22000?
ISO 22000:2018 is a standard dealing with food safety and is developed by the International Organization for Standardization. It specifies the necessity of a food safety management system for the organizations representing a food chain such that they could validate its ability to control food safety hazards in order to ensure that food is safe at the time of human consumption.

ISO 22000 is applicable to all organizations in the food and
feed industries, regardless of size or sector. Following the same High-Level Structure (HLS) as other ISO management system standards, such as ISO 9001 (quality management), it is designed in a way that it can be integrated into an organization's existing management processes but can also be used alone.
We provide ISO 22000 Certification services for clients in Bangalore, Mumbai, Pune, Dubai, Qatar, Oman, Kuwait, South Africa, Nigeria and many other global locations.
ISO 22000:2018 Reduces Investigation Time!
If contamination does occur, an FSMS helps organizations reduce the time it takes to investigate any food safety breaches, solving the problem faster.
Benefits of ISO 22000
ISO 22000 helps organizations minimize food risks and improve performance as it relates to
food safety. It does so by providing a framework they can use to develop an FSMS, a systematic approach to addressing food safety issues. Compliance with ISO 22000 provides benefits such as:
GLOBAL
RECOGNITION
ISO 22000 is a well-known,
internationally recognized standard. Certification to it improves an organization's reputability with customers, suppliers, investors, regulatory groups and other
parties worldwide.
INCREASED BUSINESS
OPPORTUNITIES
Certification to an international
standard such as ISO 22000
opens doors for a business. Some organizations require certification before they will supply or otherwise work with a company.
IMPROVED HEALTH AND SAFETY
Minimizing food risks leads to better health and safety outcomes for customers, other users, employees and others who may come into
contact with food.
ENHANCED
TRANSPARENCY
ISO 22000 helps organizations improve the traceability of their products and achieve greater transparency regarding operations.
HELP MEETING REGULATORY
REQUIREMENTS
Compliance with regulatory requirements is required to achieve certification to ISO 22000. Having an FSMS in place can help companies meet these requirements and understand how they impact the organization and its customers.
IMPROVED RESPONSE
TO RISKS
Having an FSMS in place can help organizations respond more quickly and efficiently to issues that may compromise food safety, helping them stop potential contamination before it occurs.
ISO 22000 Version Revision
The 2018 version adds the general management principles to the previously isolated food safety
principles of a FSMS, Principles of a Food Safety Management System:
ISO 22000:2005
• Interactive Communication
• System management
• Prerequisite programes
• Hazard Analysis and Critical Control Points
(HACCP) principles
ISO 22000:2018
• Customer focus
• Leadership
• Engagement of people
• Process approach
• Improvement
• Evidence-based decision making
• Relationship management
PDCA Cycle
The updated ISO 22000 requires that in addition to the organizational Plan-Do-Check-Act (PDCA) cycle, also known by the Deming Cycle wheel or Shewhart cycle, and following the high level structure, another PDCA cycle must coexist covering the operational processes within the food safety system.
Why Choose Us?
YOUR ADVANTAGE's

Get In Touch!
Have a doubt? We can help you Get ISO 22000:2018 Certified!
ISO Certification Standards